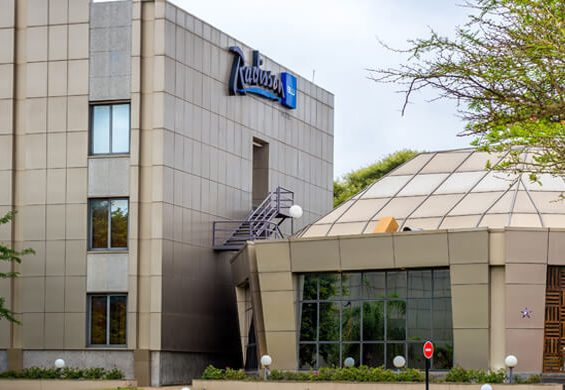 ZAL ELEVATORS LIMITED, a company dealing in the installation and servicing of elevators and escalators was incorporated in 1965 and transferred to ZIMCO Group through Zambia Consolidated Copper Mines (ZCCM) in 1988, under ZAL Holdings Limited.
In May 1996, ZAL Elevators was sold on right of first refusal to the MBO Team and their Joint Venture Partners – OTIS Elevators Company of the United States of America.
ZAL Elevators Limited is now the Sole OTIS Franchise Holder in Zambia and is part of OTIS Elevators Company of the United States of America, presently being run administratively by OTIS (Pty) Limited, South Africa. We are part of the OTIS Southern Africa Regional structure of Botswana, Namibia and Malawi as such supported by OTIS (Pty) Limited South Africa for all technical support and training.
Over 50 years of experience
We have worked with well known brands for over 50 years entrusting us with elevator and escalator installation services. Our staff consist of the best engineers in the country with vast experiences in the industry.
Delivery
Delivery is the key word for ZAL Elevators and OTIS as partners. At ZAL/OTIS we know that the customer is the reason for our existence. We believe in continuous improvement of our services.
Saftey
Safety is priority number one for the company and safety is non-negotiable throughout the OTIS World. For this very reason, we have invested heavily in staff wellness and tools for our technicians.
Hits: 143